August 2011 Archives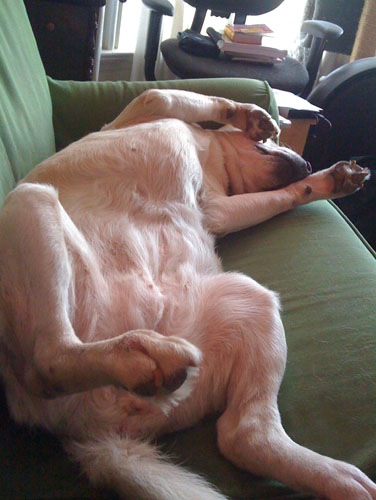 It's been extra hot the last few days.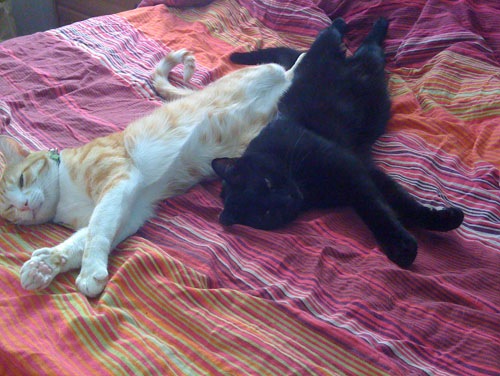 The animals are blossoming.
Mr Kitty decided to groom Dash a little.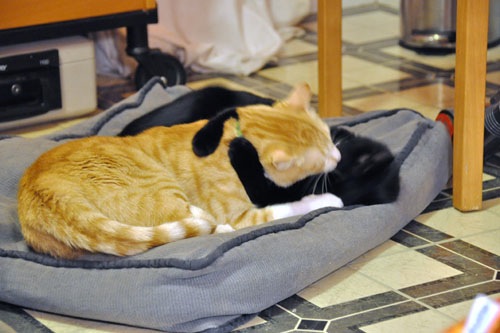 Just a little under the chin and some nibbling around the ears.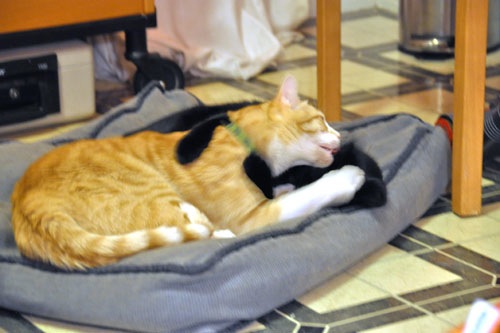 Dash put up with it like a man.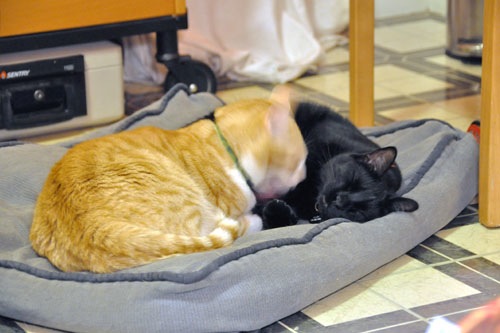 Even when the licking moved to his chest and paws.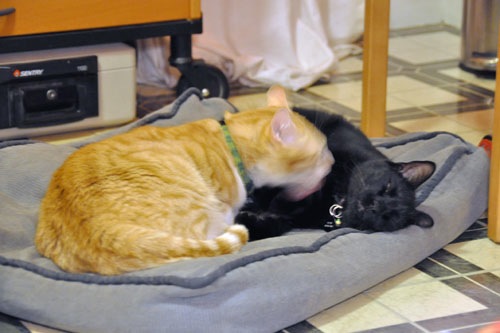 Well, maybe not the paws so much.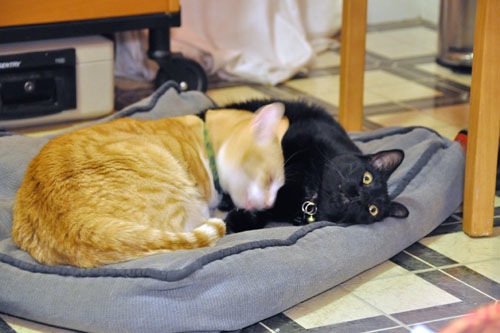 About this Archive
This page is an archive of entries from August 2011 listed from newest to oldest.
July 2011 is the previous archive.
October 2011 is the next archive.
Find recent content on the main index or look in the archives to find all content.
Categories