June 2004 Archives
Ingredients:



dog


all-natural peanut butter (nothing but the best for our pooch)


Dab peanut butter on dog nose and observe.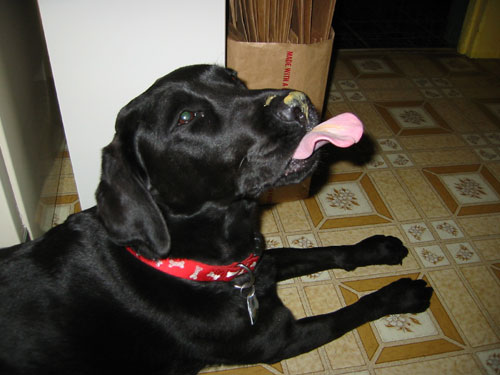 Rosie appears to have gotten Kennel Cough from daycare. She's walking around coughing and sounding like she's trying to barf, but nothing comes up. We took her to the vet and got her some antibiotics and cough suppressant, and she's stuck inside with low activity until she stops hacking every time she runs.
Apparently another dog from the same daycare place also came in with it. Bummer for the pooch.