A couple of friends had a kitty they needed to rehome. He was just too active and too high-energy for their new baby. Since we were in the market for a kitty, we brought him home for a trial, and things are going great.
We've renamed him Schwa. His former name was "Dingo" which we agreed was a bad-luck name around babies.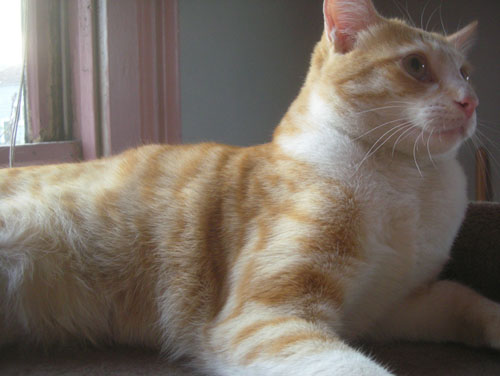 He came with his own cat tree, which has been a real boon. When we finished the dining room walls, we moved the tree by the back window and now he spends most of the day up there staring at the birds in the garden.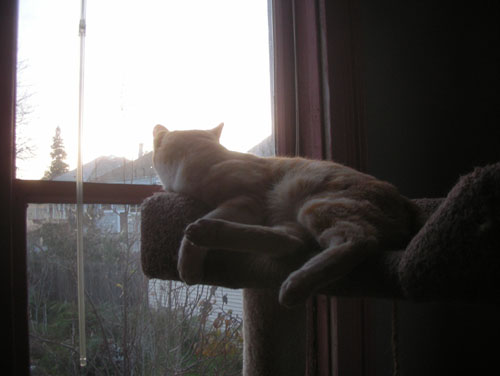 He also uses the vantage point to keep track of what the dogs are doing.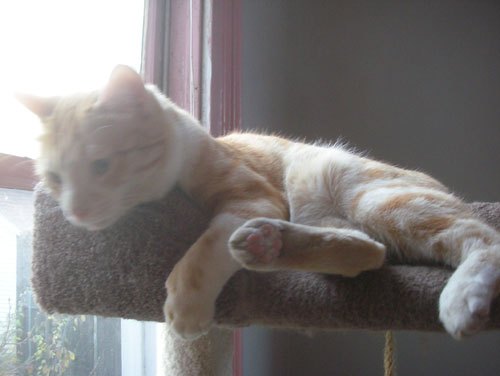 It's not his only spot. He's adapting quite well to living in an old house under construction.