I had the dogs with me in SLO this week, because Noel was at dance camp and Rosie has a nasty hot spot (read: weeping sore) on her head that needed tending. Mostly they just sleep during the day: Goldie gets locked in the crate because she is bad when unsupervised, but Rosie will sleep on her dog bed on the floor or right by the door where she can look out at the yard.
I went out on a field trip with my studio yesterday, and when I came home, this is what I saw: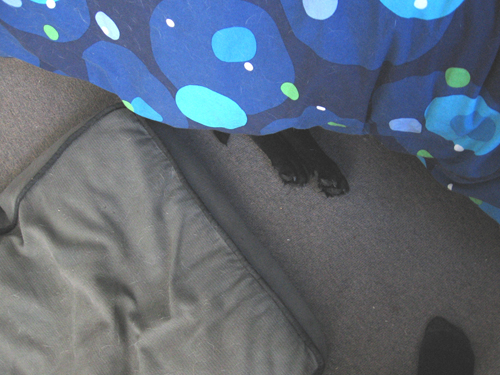 I don't know if it was cooler under there, or if she just wanted the comforting feeling of being in a den (that's why dogs like crates, after all). But Rosie was asleep under the bed, and she spent the rest of the evening and most of this morning there.
Dogs.
Technorati Tags: dogs