We bought our fish the most awesome ever toy. It is a light-up volcano with bubble action. This photo shows it looking sort of so-so: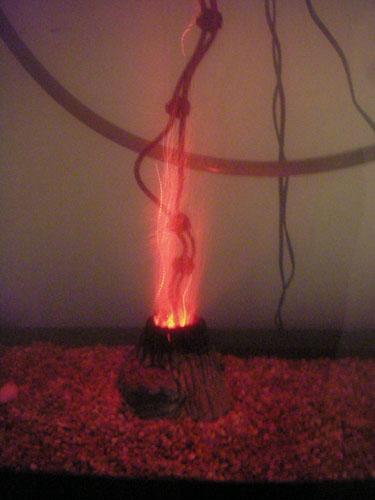 But this captures the "OMG, the aquarium is on fire!!" cognitive dissonance of the volcano best: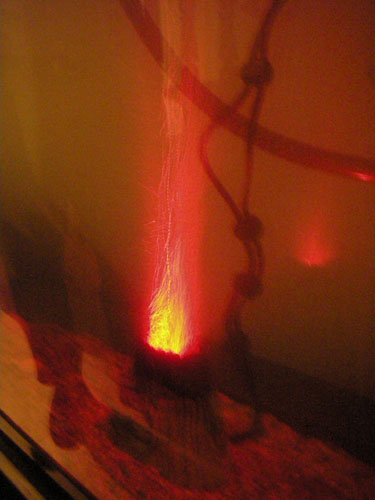 The live effect of the volcano is somewhere in between the two photos. It is mighty fine.
The fish are, predictably, scared out of their ever-living minds at the thing, and have been trying desperately to swim away from it. But soon they will come to appreciate the volcano and we can all be happy.
Edited to add: