The girls (well, Goldie especially) have been enjoying the split tomato harvest, plus a few big ones they have stolen from the vines.
The thing is, when you don't have opposable thumbs or lips, it's hard to eat a big tomato without making a huge mess of it. And lately? That mess has been on my dining room floor: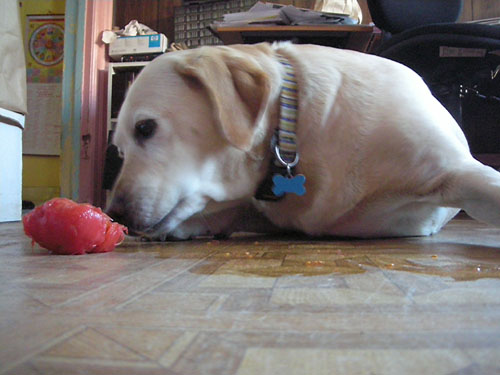 She peels them, then nibbles away.