November 2006 Archives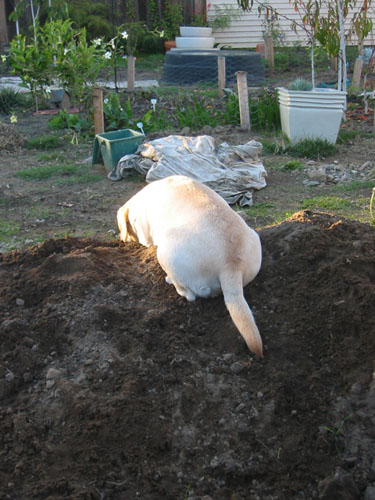 Goldie napping on the dirt pile.
The girls got dressed up for Halloween this year, so they had costumes when they answered the door. A very exciting evening, when you're not used to a lot of people ringing the bell.
Rosie was a skunk: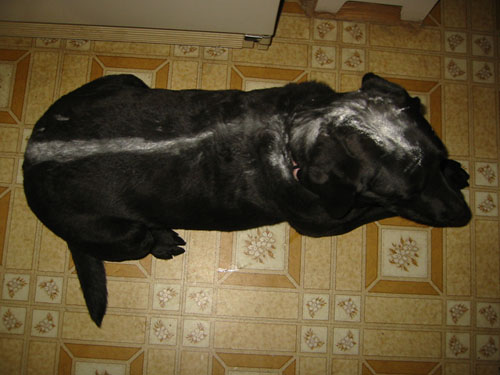 Goldie was a Dalmatian: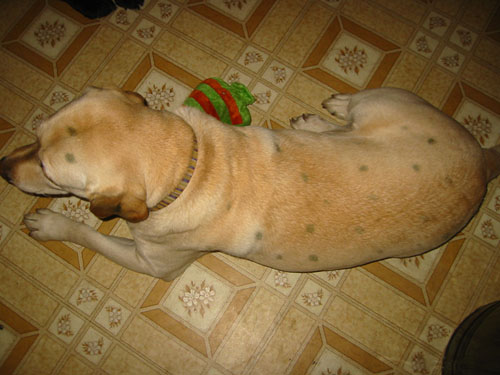 Predictably, the costumes had durability issues: by the end of the evening Goldie had licked Rosie's costume off, and today, Goldie still has faint dots all over her.