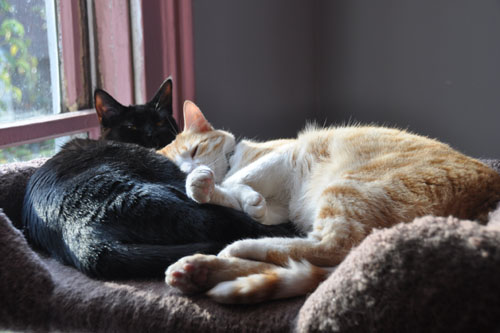 Usually, it would be Dash up there with Mr Kitty, but sometimes he snuggles with Dot, too.
About this Entry
This page contains a single entry by Ayse published on December 4, 2010 12:25 PM.
Big Kids was the previous entry in this blog.
Dog Beach Afternoon is the next entry in this blog.
Find recent content on the main index or look in the archives to find all content.
Categories