I was clearing images off my phone this evening -- something I do very rarely because I don't tend to use my phone as a camera -- and thought I would share some of the more interesting ones.
It's like a little diary of the last six months.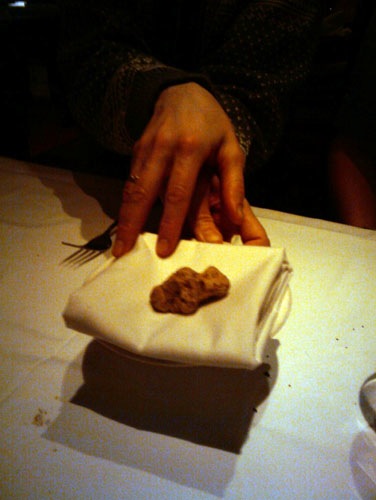 In November we went to a Truffle Week dinner at Olivetto. It was very good, but the best dish was the buttered pasta we cajoled the chef into serving us (that's us, always ordering off-menu).
This is our truffle.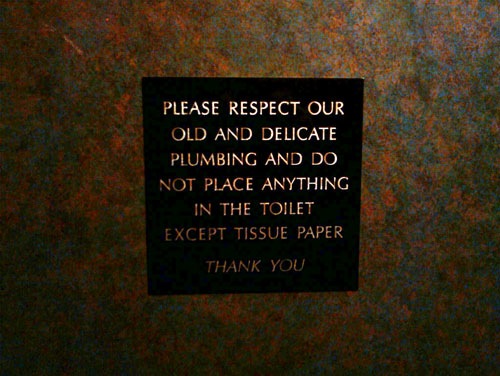 In December we went out to a nice dinner in Seattle, and I admit, I put something other than toilet paper in the toilet.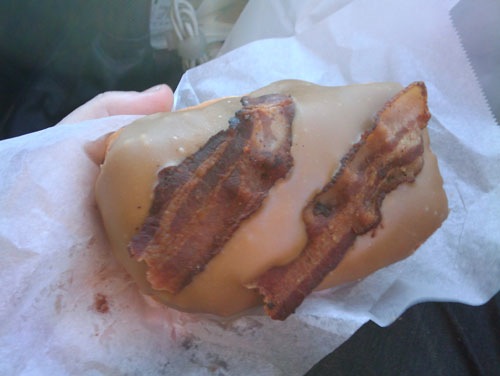 In Portland, Noel got a Maple Bacon donut at Voodoo Donuts (it was OK; dough a bit heavy).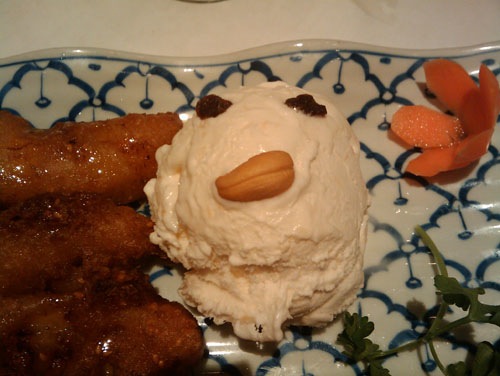 Also in December, a nice dinner at Bangkok Bay (Redwood City) ended with this on my dessert plate.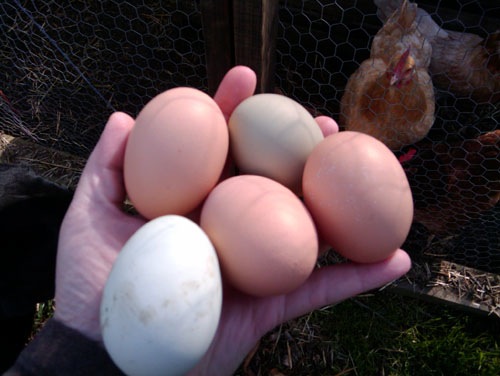 In March we had our first five-egg day.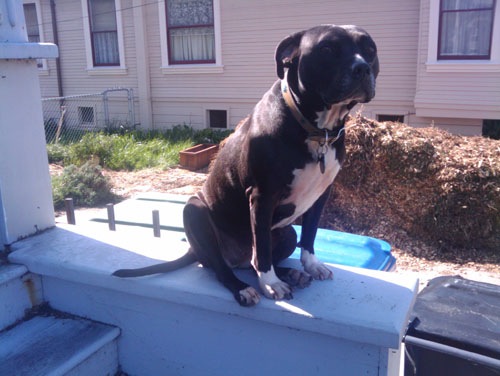 One day our neighbor's dog ran away and came to our house (where runaway dogs apparently come in this neighborhood). When I tried to get her to come with me back to her own house, she insisted upon sitting on the knee wall like this.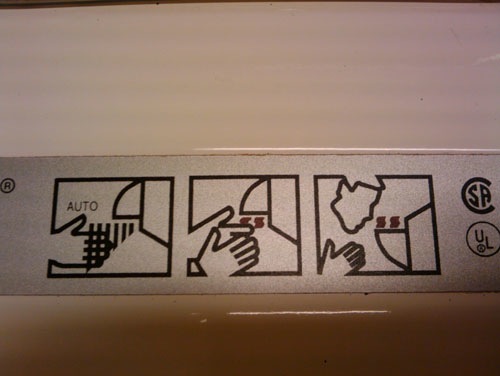 These were the instructions on a hand dryer somewhere in the Midwest. I don't know how to use this machine.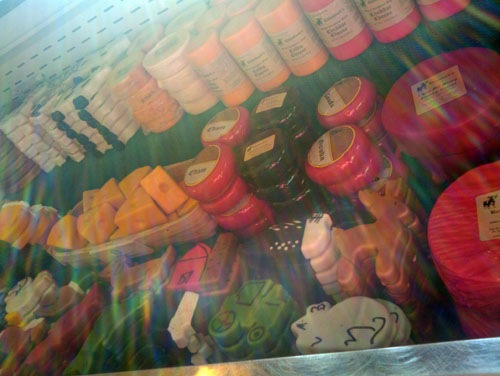 At the Cheese Chalet, in Wisconsin, a refrigerated case full of odd shapes of cheese. The photo came out really weird.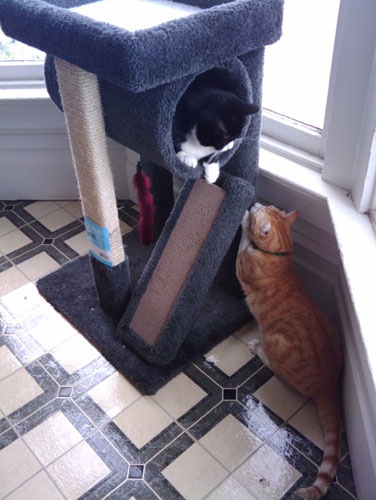 And finally, this afternoon, Henry and Schwa were having fun with their new cat tree (courtesy of a terrific coupon the SPCA gives you when you adopt an older cat). I was not aware that Henry was limber enough to get into the tube, but he seemed quite comfortable there.