Just as I was starting to feel like I was running out of fiber to spin (really? ha ha ha), I got this lovely box from Morro Fleece Works: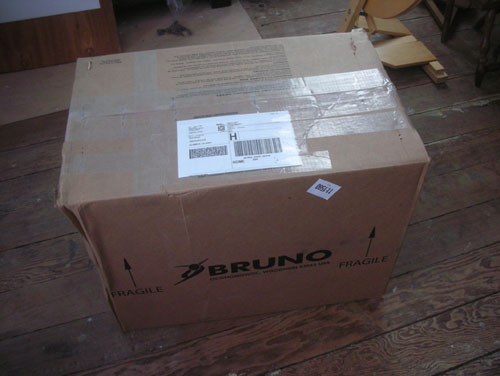 Inside, we had two lovely fleeces, one from Sue Reuser (Flora, about 5 lbs), and one from Merry Meadows (Chloe, about 3 lbs). Both white, obviously, both Cormo. Both nice (though Sue's was the nicer, I admit).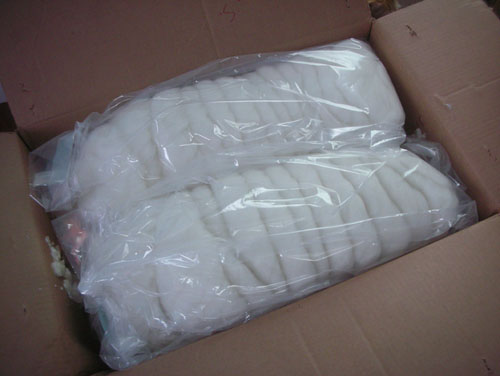 After trading some with my lovely fiber buddy, I have slightly less of each plus a bonus bag of Merino. I'm not sure how it worked out that I thought I gave away a bunch of fiber and yet I think I ended up with more than I started with. There's some kind of fibermath going on there that is not entirely obvious to me.
Anyway, I think I might be set for fiber for the time being.