I've been incompetently building a steam distillation rig this last week or so. I started with this pile of stuff, some scrounged from neighbors or junk piles, some bought at thrift stores. The squirrel was Goldie's contribution.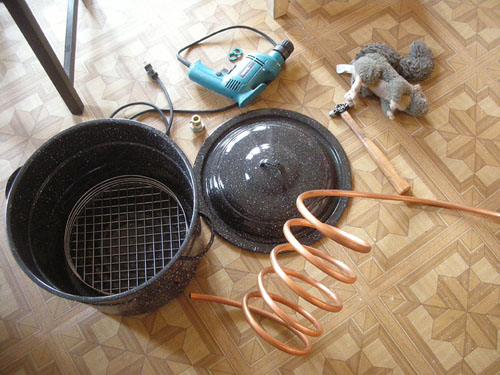 First up was drilling a hole in the pot lid, which Noel did for me with a fine step bit. I won't say how I attempted the job but I will say it involved that ball-peen hammer there and made quite a racket if no progress whatsoever.
The hole in the lid allowed me to put a compression fitting there to hold the condenser coil in place. Then I could move on to making a rack to go inside the pot and hold my material to be steamed above the water bath.
So we have a weird metal plate thing from the Sally Am, some long bolts, some washers, and some high-temperature adhesive intended for making copper coloured gaskets. Good stuff.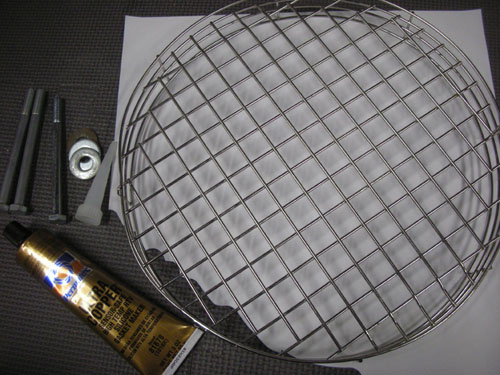 I glued it all together like this and with any luck, tomorrow morning it will be a usable rack that sits just far enough up in the pot to stay out of the water bath.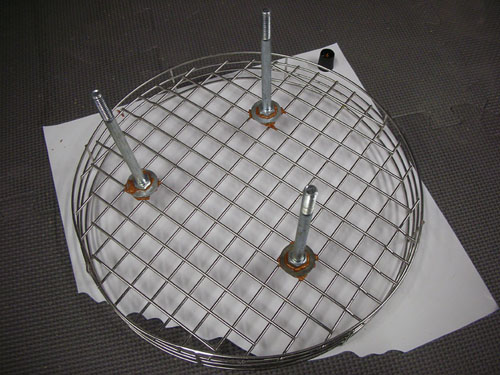 This afternoon's fun was making a water bath for the condenser. I used the old bucket from the chicken waterers, and spent a good half hour wrestling with the copper tubing to get it in there. Some aquarium silicone around the hole for the drip-out, and 24 hours to sit and ponder its sins, and we will be ready for a test run.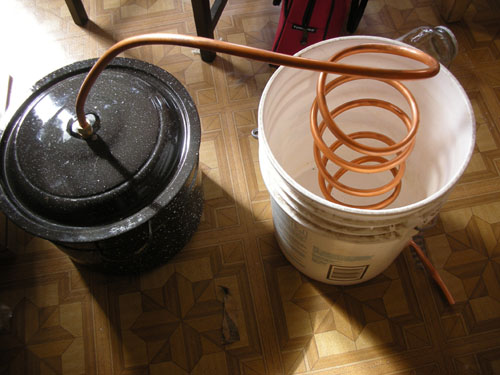 Now to decide what to distill first. I'm thinking roses, since we're sort of all overloaded with roses out front right now.