This is a week of crits. We had a bunch of architects and instructors in today to see our desk setups. Tomorrow our instructor is going from desk to desk critiquing our work. Friday we have our "exit interviews." It's a paradoxical mix of rushing to get work done -- we can work between crits to adapt our designs to the feedback -- and sitting and waiting or listening to somebody rip your work to shreds.
Here's my desk this afternoon: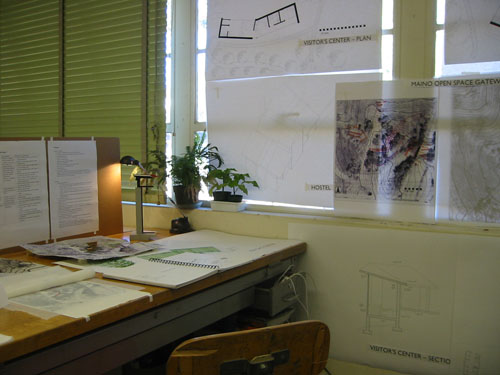 I finished off the site model with a couple of little massing models. They're pretty rough, but I just wanted to show relative size.