Before reading this post, go stand in the shower with the cold water on for a minute or two. Don't take your clothes off. Now settle down and try to get comfortable. That is what Amsterdam has been like for the last couple of days.
Autumn is not a great season for visiting countries along the North Sea, at least not if one likes warmth. In general I do fine with cold weather, but it's also been raining and I have been soaking wet, which makes for misery.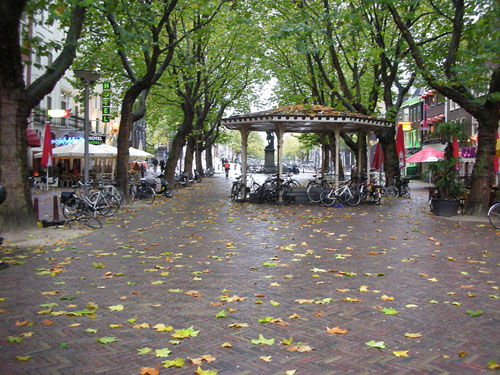 In the last day the feeling of the city has shifted: we changed to Winter Time, and a lot of tourists cleared out on Sunday afternoon. The leaves have not really started to turn yet, though.