Apart from working on the house and on a couple of projects I'm keeping on the down-low, we also took a nice little weekend road trip up to Seattle, to make up for not being able to go to Tokyo for Thanksgiving.
It was lovely. Here's the view from our hotel room: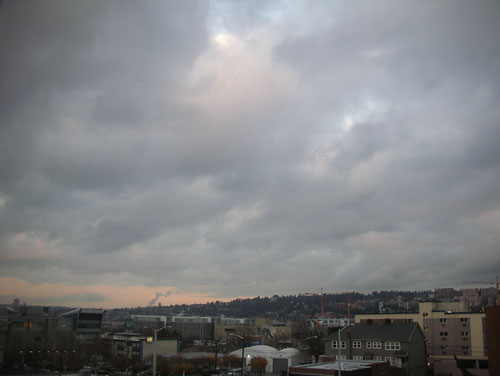 We were a couple blocks from the Space Needle. It's much prettier in the fog than the last time we were in town, when the weather was warm and sunny and clear.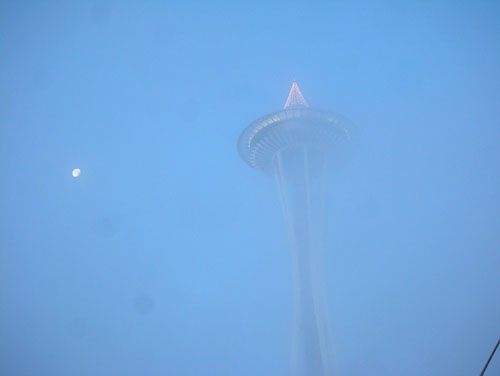 We saw the library, which is far more beautiful in context than in the publicity photos that somehow remove the entire city. We saw the Experience Music Project (hard to miss it, really) which still looks like a pile of dirty laundry. We had a nice dinner at Flying Fish. And on the way home, we went to Voodoo Donuts in Portland and got hassled by the recreationally homeless, which is apparently a local sport/tradition.