We drove up to Sacramento today to pick up the dogs from dog camp, where we sent them during a last-minute trip to Minnesota. We could have had them come back on the dog bus, but that would mean a dogless weekend, and my not getting to see them until next weekend.
They had a little trouble getting comfortable in the back seat of the car while we dealt with unpleasant traffic. Of course I took photos of them in their distress.

Technorati Tags: dogs
Usually they sit with Rosie behind the driver's seat and Goldie behind the passenger's seat, but they got in the wrong way at first and could not seem to figure it out. Goldie kind of draped herself over Rosie's butt and tried to fall asleep but it was not working right.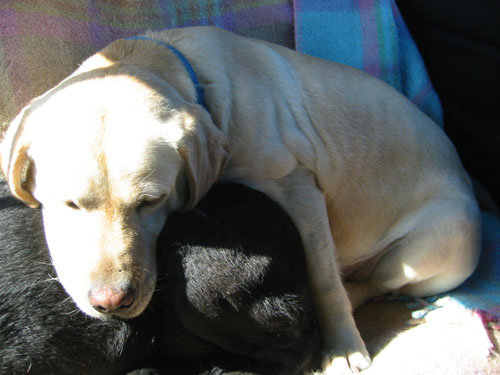 We stopped to get some snacks and look at a map, and I switched them around, and almost immediately they curled up together and fell asleep. Here's Goldie nodding off.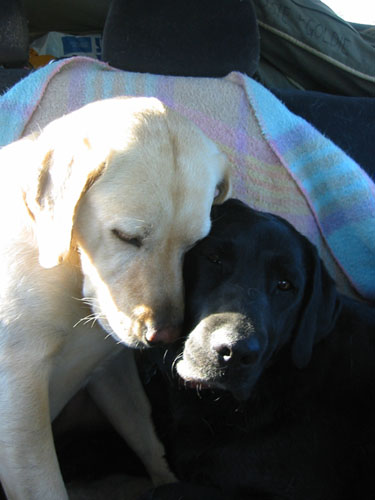 I'm back to school tomorrow afternoon, so I'm putting this post up to look at when I miss my girls.