We got back this afternoon from our road trip to Maine.
First, we had the requisite engine troubles (mass airflow sensor, Salt Lake City, repaired under warranty after hours; South Towne VW were the miracle workers). Then the dog was freaking out (to put it mildly) from the travel, so we had to slow down our driving and stay in motels instead of our usual drive-non-stop and sleep by the side of the road routine, so we missed seeing friends in Boston and New York (bummer). But we arrived in Maine safely only to find one of our hosts felled by an apparent flu (which later turned out to be appendicitis).
After five days in Maine, we visited my parents in Ithaca, then headed home. We took it much easier on the way back, doing only 15 hours of driving a day, and stopping lots for the dog to stretch her legs. We discussed renting an RV next time, because maybe more space would feel better to her. We discussed the relative merits of flying versus driving. Maybe next time we will try flying and see how she does. I wish large dogs were allowed in the cabin.
The dock on the far side of the island, just after we arrived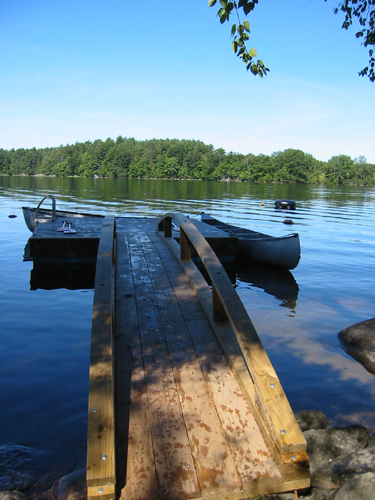 Rosie swimming to retrieve a stick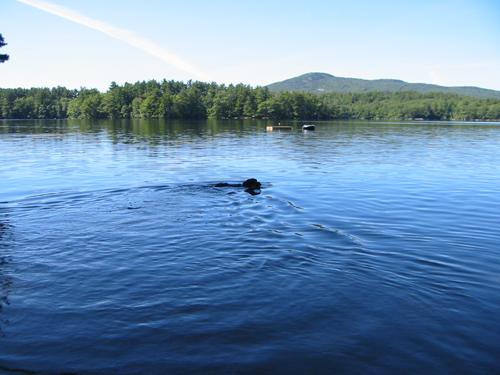 George rows Chris to shore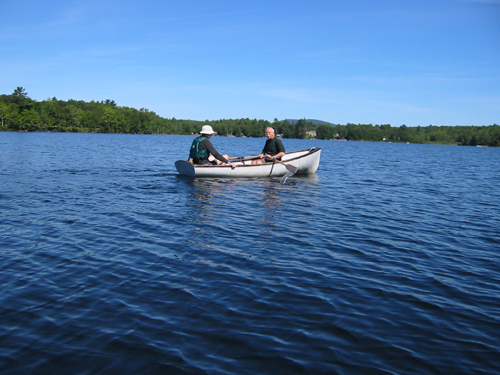 Noel and George climb up to the light house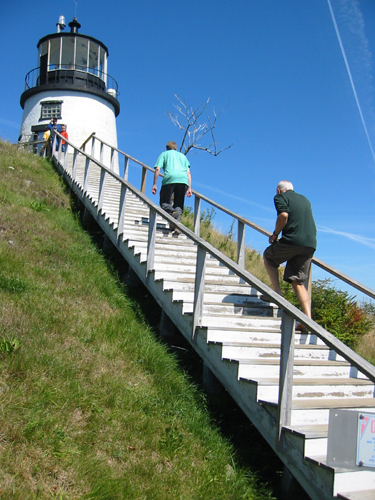 The sky, from the lighthouse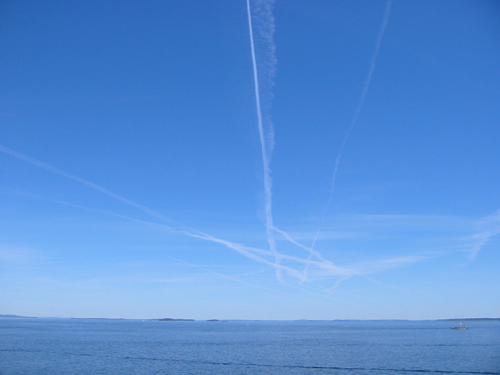 Noel and Rosie go canoeing. Rosie attempts to retrieve the bouy marking a large underwater rock.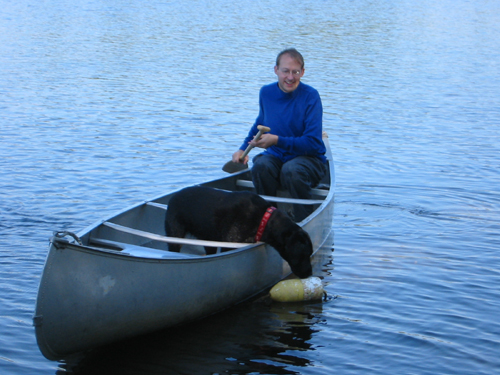 One of the bedrooms in the cottage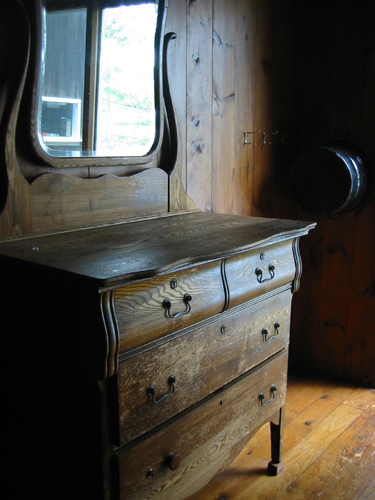 The hammock and fire pit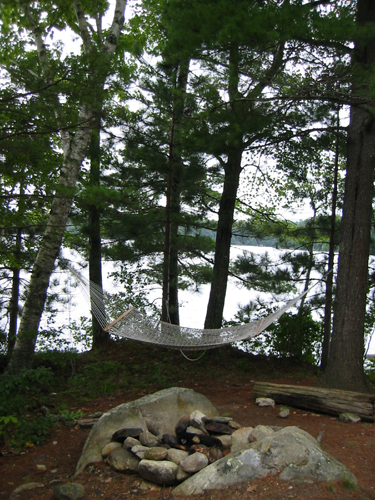 The beach where Rosie liked to swim (it's full of leaches, so people swim on the other side)

The cottage, seen from the dock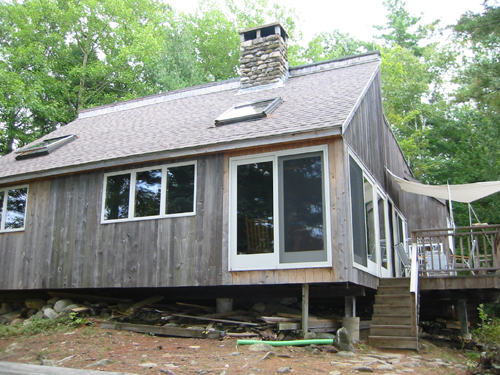 Fang Island, from the dock on the shore. The last couple days we were there it was kind of cold and grey in the morning, warming up and clearing in the afternoons.