December 18, 2006
Tokyo: Day One
After a little mishap with the airline (in which my flight from LAX to Tokyo took off without everybody on my flight from SFO to LAX), I did finally get to Tokyo yesterday, had a nice soba dinner and basically passed out instantly. This morning we slept in then went out to look at the city.
Here's what I woke up to: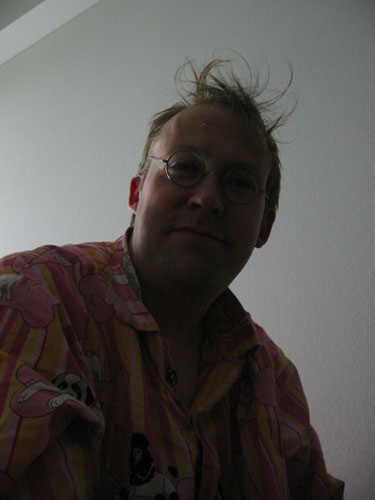 Technorati Tags: tokyo, travel
We began the day at Shibuya. Here's the crossroads from the station. One thing I find fascinating here is the scale of things, which is much smaller and more delicate than I am used to in high-rises. Those cars that look American-sized? They're tiny. And so are the buildings, compared to what this sort of neighborhood would be like in the US. Instead of feeling really intimidating, it feels... delicate.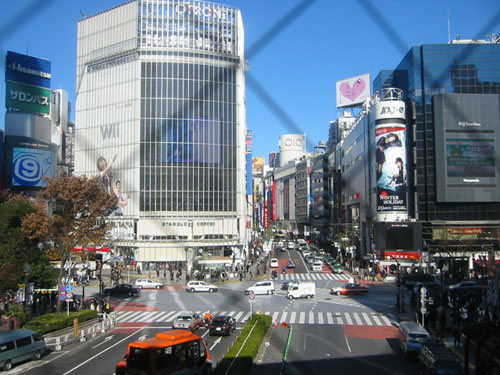 Here's an example of delicate. One feature of these high-rises is that there is always always always an external egress stair. In the US, egress stairs are inside.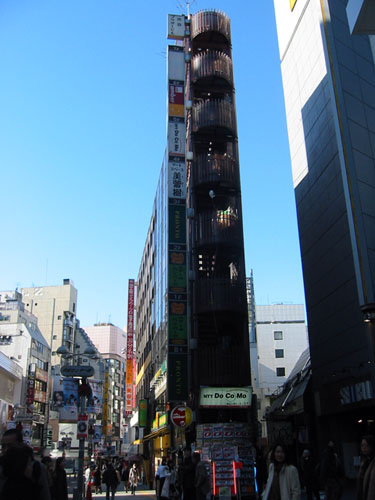 We had lunch here. We walked in, were puzzling over whether a word on the menu meant "duck" or not, and they just sort of said, hey, do you want some tuna and tamago? And we said yes and it was terrific. And cheap, too, by our standards. And can I say how nice it is to have a Japanese pickle that is not so sweet it makes your teeth ache? The American sweet tooth really irritates me sometimes, and especially when it comes to pickles.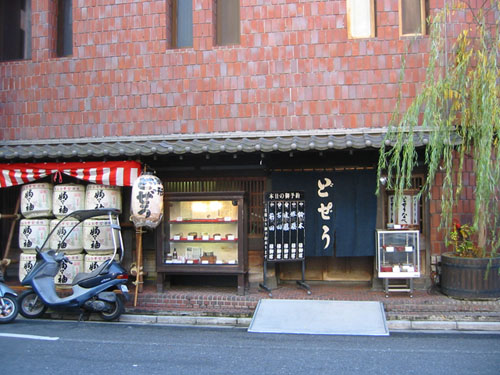 We then spent like five hours in the Tokyu Hands department store, which was totally great and everything you would ever want in a department store. When we got out, the sun had gone down and the neighborhood looked like this: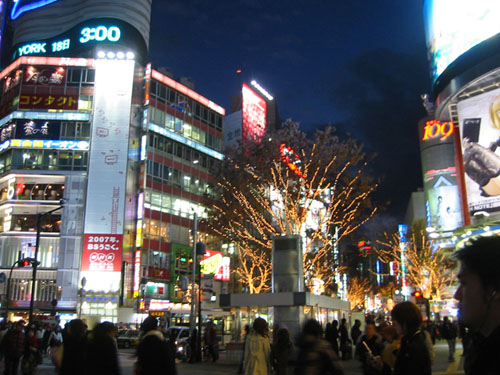 We walked around some more, went over to Shinjuku for a little looking in more stores (we're semi-shopping for a new digital camera) and a super-cheap sushi dinner, then our feet finally won the argument and we came back to the ryokan where we are staying and settled in for the night. Tomorrow Noel is going to put up with my dragging him to Habu Textiles's Tokyo store.
Posted by ayse on 12/18/06 at 5:40 AM