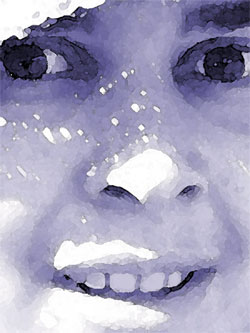 The Wonder That is Ayse
I grew up in Ithaca, New York, moved around a bit in college, then basically settled in the San Francisco Bay area.
Yes, I know what my name means. Thank you to all you wonderful people who feel the need to educate me on the subject. No, it's not a "chosen" name; it was my great-grandmother's name. I get an outstanding volume of spam in Turkish just because of my name. Mostly selling porn videotapes (see, spam is the same all around the world). Some complaining about those pesky Armenians. I also seem to get spontaneously added to new Yahoo groups about Turkish crap all the time. If you're wondering: no, I am not interested.
I live in a collapsing Victorian wreck in lovely Alameda, California, which I share with the spousal unit, two happy slappy labradors, four cats of varying irritability, and four chickens (well, the chickens live outside). We're kind of overrun with animals at the moment.
To make money, I do pretty much everything. Since architecture internships are not readily available at the moment, I help people remodel their homes, help people declutter their junk, help people fix their broken web sites, help businesses get into social media, and do the occasional graphic design or illustration job. All that and playing Farmville, too!
For fun, I read quite a bit, I write fiction and essays, I do some smallish art projects, and I play in the garden. I also spend a lot of time renovating my house. We also travel weirdly, and are known for our driving trips across the country, among other things.
If this brief profile is not enough, I've added a whole host of information about myself.
You can also see what's going on in my mind on a more ongoing basis in The One Truth For All.