The Dress
Please note that I do not serve hotlinked images, so you will have to pay for or otherwise find your own image hosting
My wedding dress story is a bit of a saga. First I had this great seamstress I've had do other work for me who agreed to make the dress. She's Chinese, a great woman, really remarkably talented. Then her mother got sick and she moved back to China to take care of her. No dress.
Here's the inspiration for the original pattern for my dress: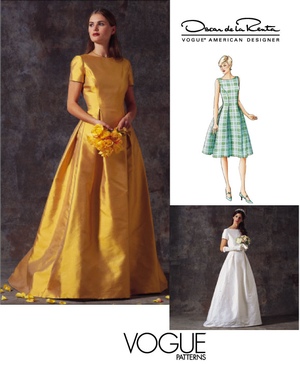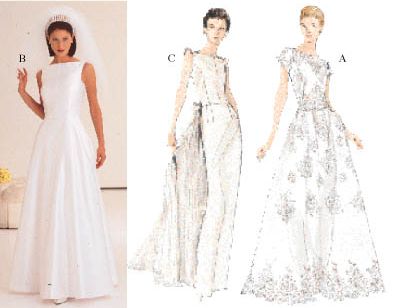 So I went to some bridal salons and tried dresses on. This was a mixture of nice (Trudy's Bridal in Campbell was a great experience; I recommend it wholeheartedly) and shitty (Clarissa in Walnut Creek, where the lady implied that I had a very low budget when I said I wanted a simple dress that would cost under $2,000 including alterations, lied to me about how easy it is to estimate alterations pricing, and made rude comments about me in my hearing). But without fail I had trouble finding a dress with would be appropriate for an afternoon garden wedding. Mostly stuff was too foofy, and also too sparkly. There's a lot of light on June 21st at midday, and I didn't want to blind my guests.
Here are some of the dresses I tried on and liked: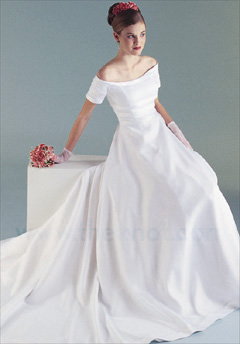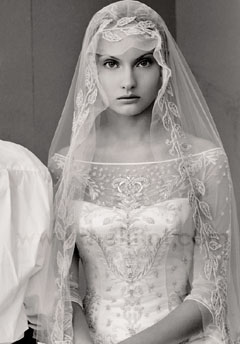 And here are some other dresses that I liked the look of: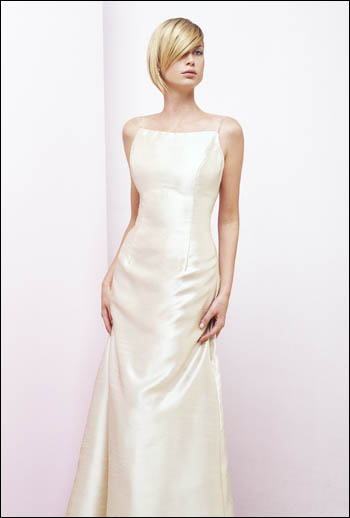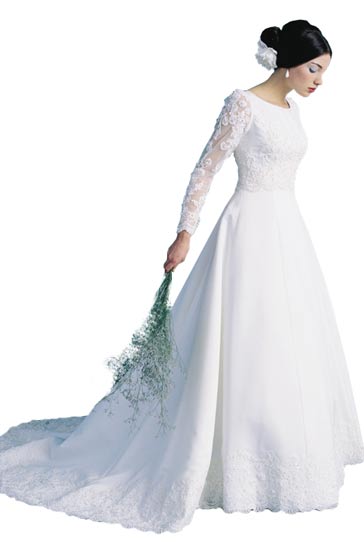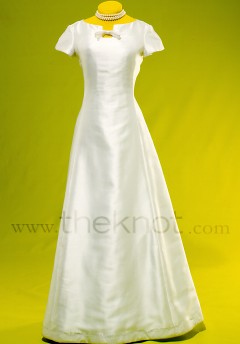 So I started interviewing dressmakers. A custom wedding dress starts at $2,500, so this is not for the low-budget at heart. However, I was really depressed after going to Clarissa and dealing with that awful woman, so I just wanted to be treated nicely. A friend who works for a major bridal designer in New York offered to do my dress, but fittings would be a nightmare, so I had to pass. I visited two dressmakers, Jennifer Serr, and Suzanne Hanley, and chose Suzanne because I fell in love with the pink champagne fabric she showed me.
Here are some dresses that looked like the design Suzanne and I discussed: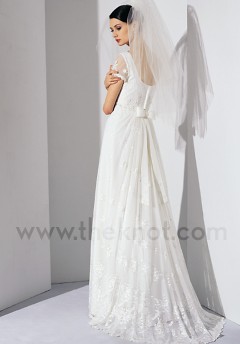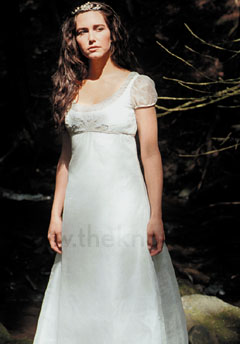 Here's one of my fittings: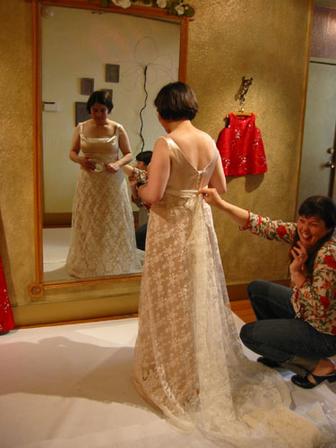 So how do I feel about having spent a ridiculous amount of money on my dress? Well, in some ways I feel like a fool, actually. But then I remember standing on that platform at Clarissa and hearing the lady say insulting things on the other side of the partition. The feeling of humiliation was so intense and awful that I never wanted to go anywhere near a bridal salon again. Maybe I would have saved money, but spending the money saved my sanity. Also, I loved Suzanne and her shop, and she made me feel so welcome every trime I visited.
Options for Simple Dresses
It's always the case that you learn about what you could have done after you are committed to a course of action. One thing I discovered were two really lovely bridesmaid dresses companies that will make very simple wedding dresses, too. They are Aria Bridesmaids and Simple Silouettes. A very different kind of dress from what I ended up getting, but for those with a really limited budget and a desire for simplicity, a good option.